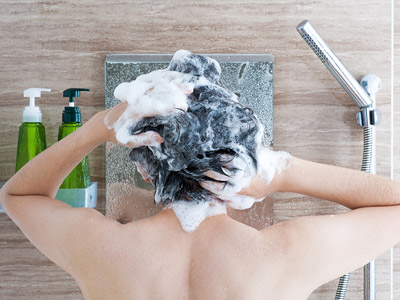 Patients are asking, "Does WEN cause hair loss?" For those who may not know, WEN is a hair care product by Chaz Dean. It enjoyed a rapid rise in popularity, being marketed to consumers as a leave-in cleansing and conditioning product. In December 2015, however, WEN experienced severe backlash on social media after angry customers began posting photos and claiming WEN was causing hair to fall out. Soon thereafter, at least 200 women filed suit against WEN Hair Care, according to sources at The Daily Beast.
Is WEN Causing Your Hair to Fall Out?
There are a number of treatment options available if WEN products are causing your hair to fall out, thin, or become brittle. At the Hair Transplant Institute of Miami, each member of our surgical team and medical staff is fully committed to providing the safest and most effective treatments for hair loss.
Our clinic is the first and only in the world to have two ISHRS Golden Follicle Award winning surgeons on staff, Dr. Bernard Nusbaum and Dr. Paul Rose. With decades of experience in the research and treatment of male and female hair loss, no other hair loss clinic is more experienced.
Finding Treatment WEN Hair Loss Strikes
Have you noticed visibly thinner hair after using WEN Hair Care products? The Hair Transplant Institute of Miami is pleased to offer the latest and safest FDA approved hair loss treatments, including laser therapy caps and topical hair loss foams backed by extensive clinical research. To learn more, contact us online or call our clinic directly at 305-925-0222.https://www.miamihair.com/blog/hair-loss/does-wen-cause-hair-loss/