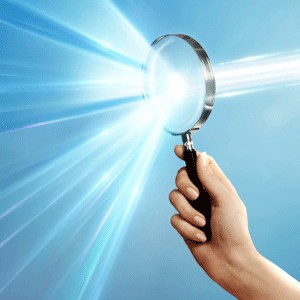 Low Level Laser Therapy (LLLT) has long been thought to trigger new hair growth by stimulating hair follicles by way of phototherapy. In essence, hair transplant professionals and researchers have reasoned that LLLT devices could induce change through specific wavelengths of light that cause change on the cellular level.
Through these adaptive changes, researchers believed dormant hair follicles could experience an awakening. According to their speculation, LLLT technology had the potential to induce the specific chemical reactions that stimulate natural hair growth. Until recently, the hypotheses that tried to make sense of the results that hair loss patients experienced from LLLT treatments were not backed by actual study. Until now.
Recent studies now prove LLLT for hair loss to be effective in growing new hair where once was only balding scalp. The discovery is exciting news for millions of American men and women who suffer with thinning, shedding, or balding.
LLLT Devices Demonstrate Ability to Regrow Hair
The past few years have seen many exciting developments in hair loss treatment. Follicular Unit Extraction (FUE) has risen as a highly refined and effective surgery for producing an authentic head of hair, and 2013 saw the emergence of robotic FUE technologies designed to perform FUE with greater accuracy and precision than ever before. In the world of non-surgical hair restoration, a new study delivers equally exciting news for the millions of Americans who suffer with the social, personal, and professional side effects of hair loss.
In a study of 334 men and women, a popular LLLT comb device was found to stimulate all-natural hair growth after just 26 weeks of use. The test group consisted of 146 men and 188 women, but the results were not gender-specific. Both men and women experienced natural hair growth as a result of the LLLT treatment.
On average, participants saw just over 20 new hairs per squared centimeter of scalp following ongoing treatment from the FDA-approved LLLT device. Researchers believe the study shows LLLT effective in stimulating growth of new hair via phototherapy.
Candidates for LLLT Hair Loss Treatment
Who are primary candidates for LLLT hair loss treatment? In general, any man or women who wishes to treat thinning, shedding, or balding with a non-surgical hair restoration procedure is a candidate for LLLT*. Hair loss specialists may also recommend the use of LLLT in the following circumstances:
LLLT is recommended for both men and women who are not viable candidates for a surgical transplant procedure.
LLLT devices are useful for women who wish to treat thinning, shedding, or balding. Since pattern baldness appears in a more evenly distributed and diffused manner among female patients, popular at-home "laser hat" therapies are most popular because they discretely and conveniently cover the entire top and sides of the scalp.
Under the supervision of a hair loss professional, LLLT devices can be used in conjunction with hair loss medications (Propecia, Rogaine, and others) as well as surgical hair transplant procedures. In these cases, LLLT exposure nurtures cellular proliferation via phototherapy to maximize natural results.
LLLT Hair Loss Treatment in Miami
To learn more about LLLT hair loss treatment at the Hair Transplant Institute of Miami, visit our page on the Capillus 272 mobile laser device for hair loss. Readers are also invited to call our Institute directly at 305-925-0222.
*Always consult a physician prior to using LLLT devices to treat hair loss.https://www.miamihair.com/blog/laser-hair-therapy/low-level-laser-therapy-lllt-proves-successful-in-reversing-hair-loss/