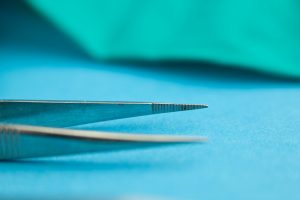 Having decided to have hair transplant surgery, you are no doubt excited to move forward, have the procedure, and see the results. After all, it has been a long journey from lamenting about your hair loss to deciding to do something about it to having a hair loss consultation to scheduling the date for your surgery. Now, it's time to get ready for your surgery.
At the Hair Transplant Institute of Miami, we are committed to excellence in hair restoration. Our award-winning surgeons and advanced techniques offer patients effective options for restoring a full, robust head of hair while making the patient experience as pleasant, comfortable, and worry-free as possible. This includes helping you prepare for your procedure so that we can achieve optimal results and you can minimize any discomfort which may temporarily follow the surgery.
One of our primary transplantation techniques is Follicular Unit Grafting (FUG). Not only does this technique provide extraordinary naturalness, it can be performed in only one session.
Approximately three weeks before the big day, Dr. Nusbaum and/or Dr. Rose will provide an overview of the procedure, including how much donor hair (follicular units) will be extracted and transplanted to the recipient area. At this time, you will also be given personally-tailored instructions on which daily medications are okay to continue taking, which must be discontinued, how long the hair transplant procedure will take, and more. Patients should pay close attention to these details.
1-2 Weeks Before Surgery
Begin taking vitamin C as directed in consultation to bolster immune system
Cease use of nicotine, including cigarettes, cigars, chewing tobacco, nicotine gum, nicotine patches, electronic "e-cigarettes," and other items containing nicotine. Nicotine restricts blood vessels and may hinder the healing process
Stop drinking alcohol, including beer, wine, liquor, and other spirits.
Avoid aspirin or other anti-inflammatory medications, whether prescription or over-the-counter. These can affect blood flow, increase the chance of bleeding during the procedure, and interfere with healing.
If possible, avoid products such as Advil, Aleve, Alka Seltzer, Bufferin, Excedrin, Nuprin or Motrin. Use Tylenol if necessary
Don't cut your hair.
Massage your scalp for 10-20 minutes a day. This will help to soften the skin and get the blood flowing in the transplant areas.
24 Hours Before Surgery
Do not eat or drink anything after midnight, unless instructed otherwise.
Do not eat or drink anything during the day of surgery, unless instructed otherwise.
Feel free to shower, brush your teeth, and perform your ordinary morning routine. However, please do not use any hair gel, hair spray, hair conditioner, or make-up.
Arrange for a Ride
Since the procedure involves the use of a mild sedative, you should arrange to have a friend or family member drive you to our office and pick you up after the procedure. We welcome drivers to wait in our reception area, or they may visit the Village of Merrick Park, located just across the street from our Institute.
Call the Hair Transplant Institute of Miami for Your Personal Hair Loss Consultation
The first step in doing something about your hair loss is to arrange for a hair loss consultation. We invite you to schedule an evaluation at the Hair Transplant Institute of Miami. Drs. Nusbaum and Rose are internationally acclaimed hair restoration surgeons with more than 40 years combined experience. To receive a personalized evaluation and treatment plan, contact us online or call or office directly at 305-925-0222.https://www.miamihair.com/blog/uncategorized/hair-restoration-journey-series-preparing-surgery/